About F&M Transport, Inc.
Established in 2001, F & M Transport, Inc. is a family-owned and operated over-the-road transportation company solidly rooted in the Midwestern traditions of customer service, hard work, timeliness, reliability, honesty, and a deep pride in agriculture.  We specialize in bulk hopper bottom freight, and operate in the Upper Midwest, Southern States, and Canada.  Our extensive combined knowledge of the agriculture market, our reputation for dependability and first-rate customer service, have led F & M to become one of the leaders in the bulk transportation industry. 
At F & M Transport, we own and operate over 50 over-the-road (OTR) trucks, and have access to as many as 150 or more additional trucks, as needed.  We maintain high sided hoppers and can haul an extensive variety of lightweight agricultural bulk commodities.  We haul from grain elevators to and from farmers and also to large production warehouses. We will work with businesses, large or small, to ship agricultural products with ease and efficiency.
Our equipment gives us the edge in moving a wide variety of bulk materials such as:
Barley
Malt
Soy Meal
Sunflowers
Sunflower Meal
Canola Meal
Potatoes
Screenings
Edible Beans
We make the best use of every mile.  Our goal is never to have an empty truck coming or going, as our trailers are constantly being filled and cleaned.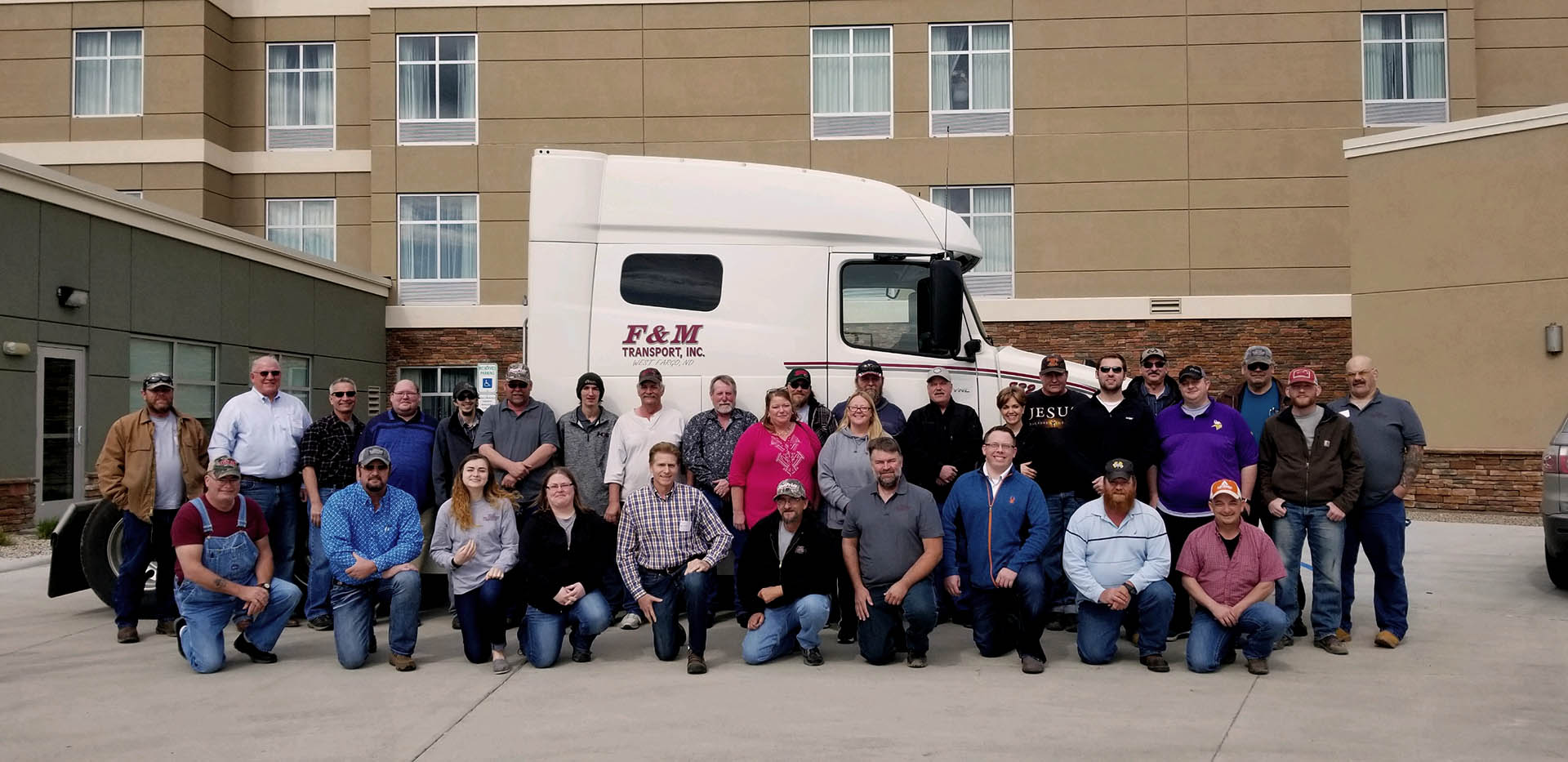 Our fleet consists of over 50 over-the-road trucks and over 100 tandem hopper bottom trailers.  Our tandem trailers are 84" high, 102" wide, and 43" long.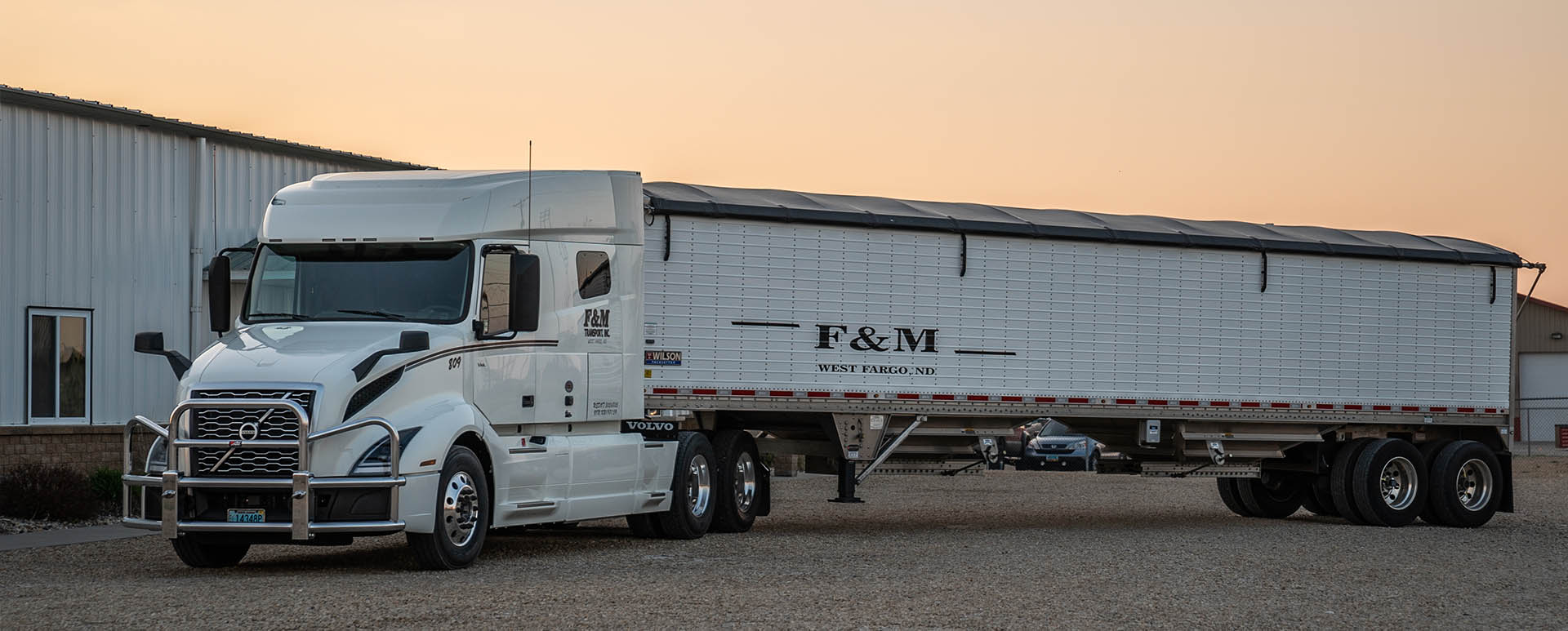 Our mission is to attract and retain customers by providing exceptional transportation service with a distinctive value-driven culture.
Respect
Treat others as we would like to be treated – with kindness and courtesy.
Listen to, honor and appreciate the opinions of others.
Integrity
Honesty in our relations with our customers and peers.
Conduct ethical business practices.
Innovation
Encourage new ideas and ways of providing service.
Support prudent risk taking to serve customers and improve services.
Continually strengthen our drivers' skills and attention to safety through training programs and innovative technology.
Community
Support and encourage Foltz Trucking team members to engage with others to build a strong community.
Invest resources within the community to support and improve community programs and initiatives.
Excellence
Deliver product on-time and in the condition expected by the customer.
Provide exceptional communication and friendly, courteous service to customers and each other.